FOCUS AREAS

SBS Automotive is the Group's largest business area accounting for approx. 80% of revenue.
The division's business foundation includes sourcing, completion, inventory management, branding and distribution of spare parts.
The product range includes wear parts, primarily within the categories brakes, steering parts, suspension, transmission and clutches.
SBS Automotive has sales and distribution platforms in Germany, France and Denmark. Moreover, the division has logistics and packaging operations for brake discs and brake drums in Poland and a distribution set-up in the UK - both in cooperation with an external party. Finally, SBS Automotive is represented on the important Russian market having a sales office in Moscow.
The entity's supply concept is flexible and customised and includes solutions based on daily supplies, which are directed at regional and local distributors' needs for a short response time as well as at continuous supplies which are in particular demanded by importers and distribution channels with central inventory functions. Furthermore, SBS Automotive offers customised concepts in private labels through its logistics and packaging operation in Poland.
SBS Automotive primarily sells its products on the free European aftermarket for spare parts for passenger cars and delivery vans. The main part of the volume is sold using our own brand, NK, which is marketed throughout Europe. In the market, the NK brand is positioned below premium brands, but is a strong alternative to them in respect of quality, assortment and supply.
The remaining part of sales is primarily made as private labels within brake discs, brake drums and brake shoes.
SBS Automotive sells its products throughout Europe. Germany is the largest market. In addition, Scandinavia, France, Russia, Poland and the UK are important markets.
The customer portfolio comprises a broad spectrum of distributors on the automotive aftermarket, including international groups, national importers, capital chains, purchasing groups and independent, local wholesalers.

STRATEGIC FOUNDATION AND DEVELOPMENT​
After a comprehensive transformation process from a relatively production-intensive entity to a commercially focused supply chain business, SBS Automotive stands today as an efficient and flexible provider of a broad range of wear parts in good quality.
After a number of years with revenue growth as its primary focal point, SBS Automotive has increased its focus on efficiency improvements and earnings in 2016 and 2017. The focus on those areas will remain high, but revenue growth must also be given high priority.
Revenue growth is i.a. to derive from the cultivation of new markets and from the implementation of new product areas.
The establishment of NK in the UK is an example of the first mentioned. Also, the division will strive at increasing market efforts in the outskirts of Europe i.a. on the markets in the Middle East. Establishing a new steering part product range is an example of the development of the market through an expansion of the product range. The launch of new product lines is being considered for 2018/2019.
SBS Automotive will focus in particular on the B2B segment and on the NK product range. Efforts made in respect of major chains will be intensified i.a. through the new concepts. Efficiency measures in the market may open up for new opportunities for the supply of brake discs in private label, where SBS Automotive's flexible concepts and high delivery capacity may be attractive to them to ensure the width of their product range.
PRODUCTS
SBS Automotive offers a wide range of wear parts for the European automotive aftermarket. The products are sold under the brand name NK or as private labels.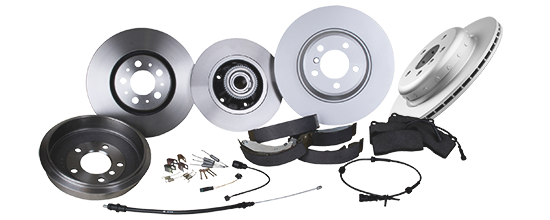 Mechanical brake parts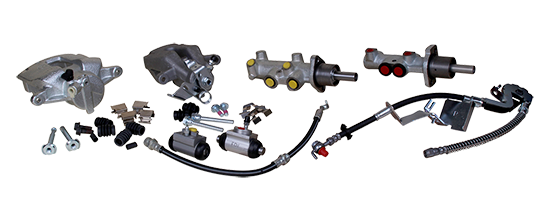 Hydraulic brake parts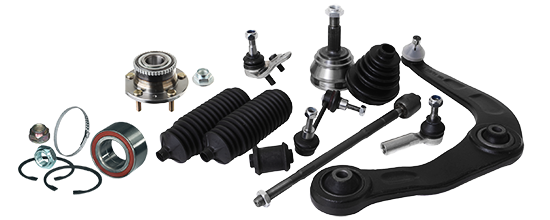 Steering parts and wheel bearing kits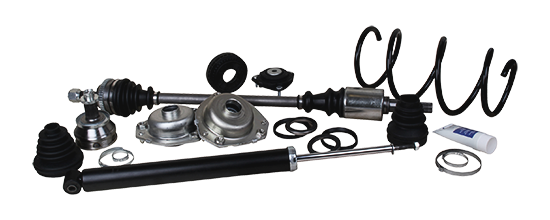 Suspension and transmission parts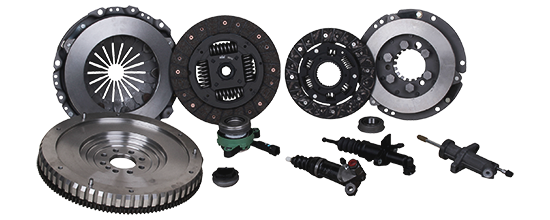 Clutch kits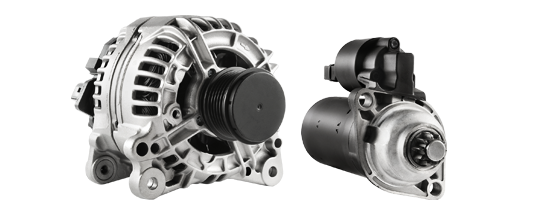 Starters and alternators