FOCUS AREAS

SBS Friction develops, manufactures and distributes brake parts and friction technology for motorcycles, scooters and other two-wheeled vehicles as well as for a number of specialised areas that apply friction technology, including wind turbines.
The product portfolio includes self-developed and self-produced brake lining as well as goods for resale in the form of brake discs, brake shoes and brake accessories.
SBS Friction holds a strong market position based on high technology know-how, innovation, own production and high reliability of supply, and not least products which meet market demands for performance, security and wearability.
The division operates globally and has business activities within the OEM market and the free aftermarket. The European aftermarket for motorcycle parts makes up the primary market on which SBS Friction is a leading supplier of brake pads. Italy, France, Germany and Spain make up the most important individual markets. In addition, SBS Friction sells its products in the US, Canada, Japan, Australia and in a number of other countries world-wide. The OEM market includes brake systems developers, manufacturers of vehicles, wind turbines or other machines and plants using friction technology.
Activities of the division are located in Svendborg.

STRATEGIC FOUNDATION AND DEVELOPMENT​
SBS Friction is an entity with development, production, sale and branding as value-creating activities.
The entity's strategy is based on growth on the aftermarket as well as on the OEM market.
As to the aftermarket, SBS Friction has through year-long, targeted efforts established themselves as Europe's leading supplier of brake lining using the SBS trademark as well as private labels. Despite a high market share, there is still a growth potential for the European market. The growth is to be based on new products within brake lining and on an expansion of the product range to include related products from which the division may derive advantage from the strong SBS brand. Targeted efforts are made for both areas. A new "upgrade" lining type for large, new motorcycle models based on the newest production technology, conductive sintering, is an example of the first mentioned - expansion of the product range with the product lines brake discs and brake accessories is an example of the last mentioned.
As to the global market outside Europe, growth could be ensured through increased market shares. The division has in particular strategic focus on the US, the world largest market for motorcycle parts - a market where SBS Friction's share is still limited. SBS Friction has established its own sales office in Florida and is working on the establishment of the best suitable distribution channels for the large market, which includes digital platforms that are to ease and streamline the ordering and delivery processes. Concurrently, distributors that market products in their own brands are cultivated in order to qualify for making supplies to them.
Strategically, SBS Friction focus on the OEM market too. This market gives access to delivering brake lining to factory assembly and paves the way for supplying spare parts to the vehicle manufacturers' own brands.
The OEM sale is resource-demanding and has long implementation periods. On the contrary, this gives the opportunity of long-term agreements with considerable volume.
SBS Friction's growth in supplies to the OEM market has been increasing gradually. However, it is essential to the growth strategy that the division increases its sale within sinter lining, which in terms of value and volume is the most attractive segment.
Investments have been made in this area relating to production technology, process optimisation and quality control to ensure that SBS Friction lives up to the highest standards. The successful authorisation in 2017 from the largest brake system manufacturer was a milestone in that process. Ahead of us is now the competition for the projects tendered and in connection with which, the new authorisation will be used actively to assure new agreements.
The OEM market also includes other industries such as the wind turbine industry. SBS Friction has built up considerable know how within brake lining for this industry, and considering its flexible approach to product development, the division has good opportunities for entering into close project cooperation agreements with these customer types.
Experiences from the wind turbine industry show that SBS Friction possesses specialised know how within friction solutions, which most likely can be utilised within other niche-specific industries in need of friction technology.
PRODUCTS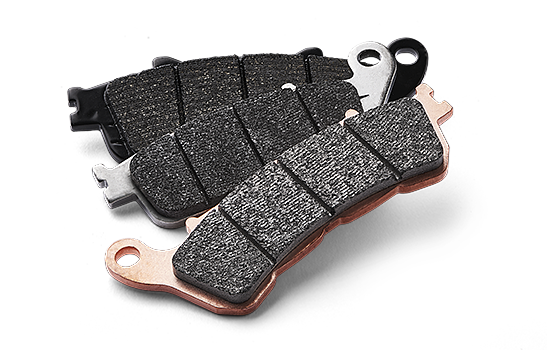 Brake pads
Street use
Offroad
Racing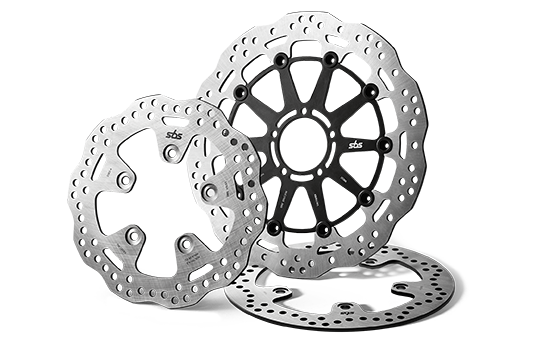 Brake discs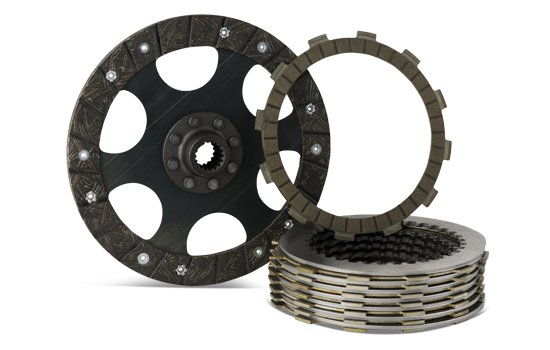 Clutch Kits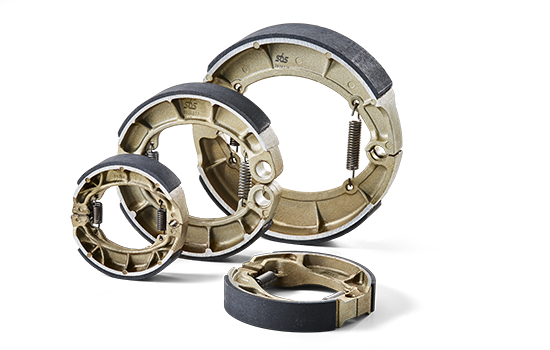 Brake shoes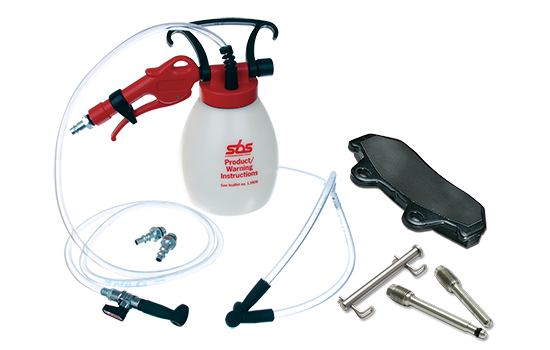 Accessory parts