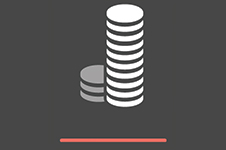 63
MILLION DKK
EBITDA (RECURRING)
SBS Group's EBITDA (recurring) increased by 2% - from DKK 61.2 to 62.5 million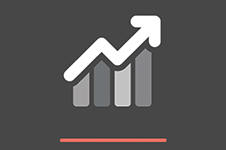 9.2%

EBITDA (RECURRING) MARGIN​
EBITDA recurring margin improved by 11% - from 8.3% to 9.2%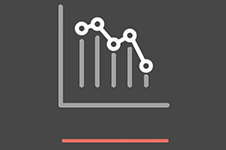 -26
MILLION DKK
NET INTEREST-BEARING DEBT​​
Net interest-bearing debt reduced from DKK 429 to DKK 403 million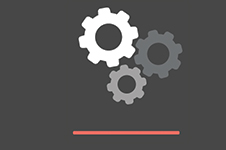 44
MILLION DKK
CASHFLOW​
Focus on net working capital
SBS Group revenue was DKK 682 million against DKK 735 million in 2017. Revenue was slightly below the latest expectations of DKK 685-710 million.
Operating profit of the SBS Group before depreciation, amortisation and impairment losses (EBITDA recurring) totalled DKK 63 million against DKK 61 million in 2017. The results are at the high end of the latest published expectations of EBITDA before special items of DKK 55-65 million. The improvements relate to SBS Automotive, which increased its EBITDA margin (recurring) from 6.8% to 8.2%. SBS Friction's EBITDA-margin was 16.9% (18.7%) due to slightly decreasing sales and investments in future growth.
On 20 November 2018, the SBS Group management initiated a strategic review of the SBS Automotive division. The purpose being to clarify how SBS Automotive could gain optimum traction taking into consideration the development on the free European automotive aftermarket. The analysis is expected to be completed within the first six months of 2019.
In 2017, the SBS Group concluded a credit agreement with the Group's banking institutions. In December 2018, amendments were made to the agreement, but the agreement is still in force until April 2020 and will be renegotiated before expiry. Focusing on its earnings as basis for reducing net interest-bearing debt, the Group succeeded in reducing its debt in 2018 for the third year in a row. Since 2012, the SBS Group's net interest-bearing debt, including subordinated loan capital was reduced by approx. 40%.
EQUITY, CASH RESOURCES AND FINANCING
The reduction of the Group's net interest-bearing debt continued in 2018 – from DKK 429 million at 31/12/2017 to DKK 403 million at 31/12/2018.
Equity developed from a negative DKK 166 million at 31/12/2017 to a negative DKK 150 million at 31/12/2018.
OUTLOOK FOR 2019
The SBS Group expects to generate revenue in the range DKK 680-700 million.
Operating profit is again expected to increase in 2019. EBITDA recurring is expected to be in the range DKK 70-80 million. The implementation of IFRS 16 alone is expected to contribute with approx. DKK 7 million.