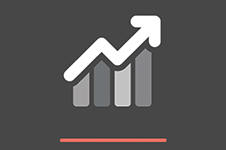 61,2
MILLION DKK
EBITDA (RECURRING)
SBS Group's EBITDA (recurring) increased by 24% - from DKK 49.5 to DKK 61.2 million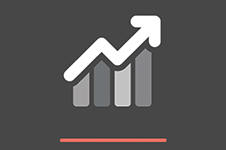 20
MILLION DKK
PROFIT/LOSS AFTER TAX​​
Notable increase in profit/loss after tax - from DKK 6 million to DKK 20 million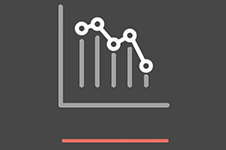 -40
MILLION DKK
NET INTEREST-BEARING DEBT
Reduction of net interest-bearing debt from DKK 469 million to DKK 429 million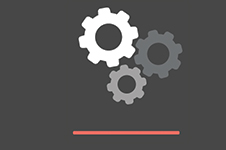 55
MILLION DKK
CASHFLOW​
Focus on net working capital
SBS GROUP
Consolidated revenue totalled DKK 735 million against DKK 770 million in 2016, which reflects the development in the divisions as described above.
The Group's operating profit before depreciation, amortisation, impairment losses and special items (EBITDA recurring) came in at DKK 61 million against DKK 50 million in 2016.
Profit for the year totalled DKK 20 million against DKK 6 million in 2016.
The results of operations are in line with the Company's announcement at 4 December 2017.
In March 2017, the SBS Group entered into a three-year credit agreement with the Group's bankers. Combined with improved results of operations and continuous reduction of the Company's debt formed the basis of a more stable foundation for the Group's business activities, SBS Automotive and SBS Friction for which efficiency improvements and business development were focal points.

SBS AUTOMOTIVE
Revenue of DKK 605 million against DKK 647 in 2016. The development reflects the adaptations of the customer portfolio performed on the basis of earnings as well as geographical perspectives. The Scandinavian market developed positively, however.
Despite the development in revenue, SBS Automotive made more money than the year before. EBITDA recurring increased from DKK 33 million to DKK 41 million which is attributable in particular to efficiency improvements in the supply chain, and price optimisations within specific customer segments.

SBS FRICTION
For the third year in a row, SBS Friction reported record-high revenue totalling DKK 130 million against DKK 123 million in 2016. EBITDA recurring was also record high: DKK 24 million compared to DKK 22 million in 2016. The increase is in particular attributable to a positive development on the Company's core markets in Europe.

EQUITY, CASH RESOURCES AND FINANCING
The reduction of the Group's net interest-bearing debt continued in 2017 - from DKK 469 million at 31 December 2016 to DKK 429 million at 31 December 2017.
Equity developed from a negative DKK 184 million at 31 December 2016 to a negative DKK 166 million at 31 December 2017.


OUTLOOK FOR 2018
The Group expects to generate revenue in 2018 in the range of DKK 740-765 million and EBITDA recurring of DKK 65-75 million.